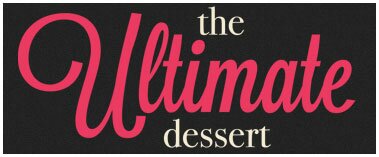 For the indecisive couple that doesn't have time to shop for sexy things, there's The Fantasy Box.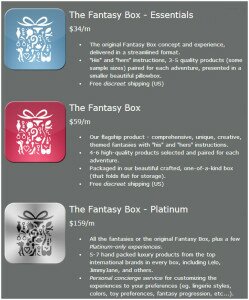 The Fantasy Box is a subscription company that helps take the guess work out of putting together a fun and sexy evening for you and your partner.  Each of their packages focus on a specific fantasy and includes everything you'll need to play it out.  What you'll receive will be a surprise, keeping things fresh and fun in the bedroom and beyond.
There are three different fantasy subscriptions you can choose from, each coming in at a different price point and containing higher end products for the more expensive options.  You also have the choice of receiving packages monthly, or bi-monthly; making it work with your budget and time schedule.  On top of that, you can pause your subscription or stop at any time.
Each fantasy is put together for heterosexual partners as a way to spice things up.  The fantasies range from sweet and romantic, to dark and rough; giving you the chance to test out situations you may have never considered before, but always include cards to help you get things started.
I received The Fantasy Box – The Ultimate Dessert ($59 option) in exchange for an unbiased review, but will be focusing more on the company as a whole; giving you a good idea on what to expect, no matter which fantasy you receive.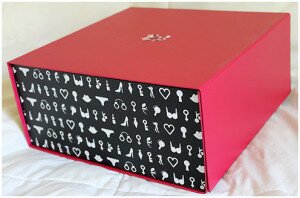 Every package you receive is plainly marked and arrives in a simple brown box; keeping its contents both safe and secret.  The box inside is attractive, fun, and durable enough to be used for storage later on.  My box was mostly red with black sides that feature small sexy silhouettes in white (bras, handcuffs, hearts, lips, etc.), and has a smaller design in the center of the top.  It doesn't immediately giveaway what it contains, but once you really look at the images you'll see they're all 'adult' related.
The box stays closed magnetically and lifts from the front, up.  The first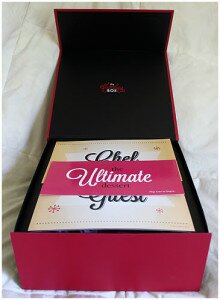 thing you'll see when you open the box are cards.  Each box contains 'his' and 'her' instruction cards that give an idea of who should be in charge and how the fantasy was designed to be played out.  These are simply an overview of what the box contains, and how the items work together to fulfill that specific fantasy.  It's nothing you have to totally stick to, feel the moment and go with what works best for the two of you.
Beneath the cards is a thin cardboard piece that lays over the contents and down two sides, keeping everything in place.  The products are all laid out nicely with some thin crinkled black paper to prevent it from moving around too much and is a simple touch that pulls the whole package together.
  The contents of The Fantasy Box I received are: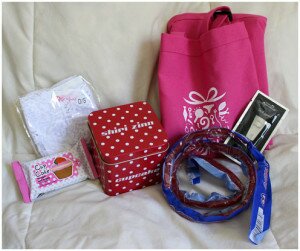 Pink apron with The Fantasy Box logo on the front
OS white panties from Dreamgirl
A vibrator
Flavored lubricant Sample
Cupcake wipes
Super Ropes candy rope
and the fantasy cards
It's obvious that each kit was put together with great thought and care, creating a theme and compiling all the pieces that work perfectly along with it.  Whether you purchase a single box, or start up a month subscription, these adorable boxes are sure to bring a little something extra to sexy time with your special someone.